Free play is temporarily unavailable.
| | |
| --- | --- |
| Game type | Table casino game |
| Aspect ratio | 4:3 |
| Return to player | 97,3% |
| Target audience | Mostly beginners |
| Game features | Panel for special bets, game statistics, favorite bets |
The Premium game series
With its Premium Roulette series, Playtech set a very high bar in the genre of roulette games. If you've already played any game of this series (such as the European Premium Roulette), then you certainly already know that these are state-of-the-art products, at least as far as the offered roulette experience goes.
And their online game Premium Roulette Pro fully matches the bar set by other games in the series with its high production values. It offers all the benefits and advantages of the Premium line of roulette games. State-of-the-art graphics, top-notch audio and a huge number of settings to make your game more pleasant and comfortable. Make sure to check out our review of Premium European Roulette, where we provided an in-depth overview of all the benefits and features of the Premium series.
Premium Roulette Pro game only differs from the aforementioned title through the number of offered game options. But if you like classical roulette, you don't have to worry – all the essentials are definitely here. Actually, the only things that are missing are the Racetrack and the option of betting on all numbers containing a certain digit. Otherwise, the game offers all the features that we'd expect from a top-notch roulette game. This means that, unless you're particularly fond of these specific betting options, you'll find everything you'd want here. And if you do want to take advantage of these options, you can easily go and enjoy these on the European roulette.
Evaluation of Premium Roulette Pro
We can recommend Premium Roulette Pro to undemanding players and beginners. It won't flood you with too many betting options or confuse you with the racetrack, but it will offer a load of entertainment with its classical game options and premium visuals. It's definitely worth a try.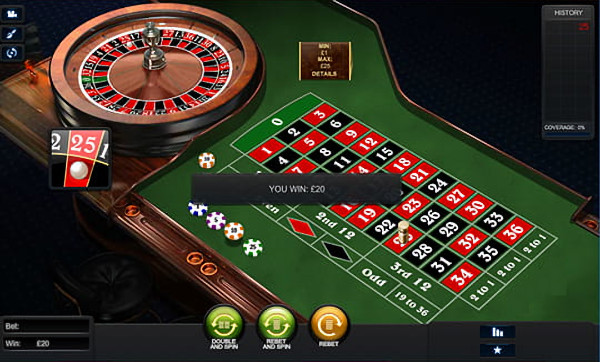 Screenshot 1
You will find Playtech casino games at these casinos:
Play other online games with roulette for free